04 Sep

NVL Concludes 2015 Season With Players Championships and "VOLLEYFEST"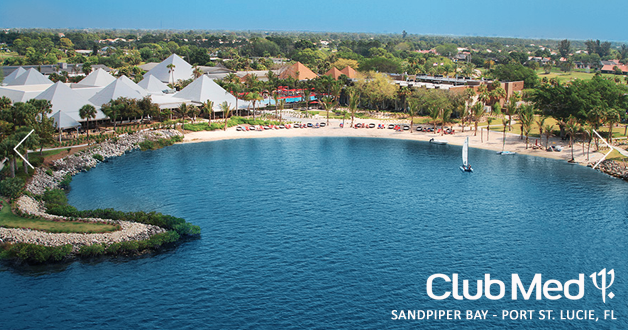 The National Volleyball League (NVL) will host the Players Championships tournament from September 25 – 27 at the Club Med NVL Volleyball Academies at Club Med Sandpiper Bay in Port St. Lucie, Florida. The tournament will feature the top eight men's and women's teams, including Club Med Academy head coaches Piotr Marciniak (NVL 2014 Best Offensive Player) and Karolina Sowala (NVL 2014 MVP & Best Offensive Player), competing for a prize purse of $100,000, the largest of the season. The Club Med Academy offers nine premium beach volleyball courts and is the hub of high performance volleyball training in the U.S.
"Hosting our final tournament at Club Med Sandpiper Bay is an ideal way for both players and fans to enjoy an all-inclusive weekend while experiencing the world-class NVL volleyball facility, " said NVL Founder and CEO Albert Hannemann. "It's been another tremendous year of growth for the league and I'm excited to celebrate with everyone that has contributed to our success."
The pro tournament will feature for the first time an elimination pool play format where one team will not advance per day creating a competition never seen before. In conjunction with the pro tournament, the NVL is hosting a Volleyball Vacation experience for fans with a weekend full of volleyball festivities as well as food trucks, inflatables and dunk tanks. The league will be offering both a free clinic and open play with the NVL pros for players of all ages.
The renovated Club Med Sandpiper Bay resort is family friendly and offers a range of sports and activities including paddle boarding, sailing, flying trapeze, tennis, golf and more. Access to the volleyball courts and participation in the NVL clinic and tournament is open to the public. Usage of anything inside the resort including food, beverages, access to pools and other Club Med activities (i.e. tennis, golf, paddle boarding, kayaking, trapeze, etc.) requires purchase of a Day Pass for guests not staying at the resort.
Fans are encouraged to purchase the weekend package to stay at Club Med with the Pros to be able to join all of the events, activities, and parties that feature the top NVL players. Book NVL Weekend Packages Here

---
NVL Players Championships Highlights:
Location: 4500 SE Pine Valley Street, Port St. Lucie, FL 34952
Thursday, September 24
6PM Player & Sponsor Cocktail Party
7:30PM Dinner with the Pros
Friday, September 25
10AM – 5PM Competition Play
5PM – 6:30PM Clinic with the Pros
Saturday, September 26
10AM – 7PM Beach Party
10AM – 5PM Competition Play
5PM – 6:30PM Clinic with the Pros
7:30PM Player Awards
8PM Dinner with the Pros
9:30PM Player Party
Sunday, September 27
9AM-10:30AM – Open Play with the Pros
1:00PM – Women's Final
2:30PM – Men's Final
---
Local residents interested in volunteering may sign up here.Full Players Championships event details can be found here. All matches will be live streamed for free on the NVL Network. The official tournament hashtag is #NVLPSL.
The NVL is currently sponsored by Australian Gold, Bud Light, Club Med, Gatorade, Menards, Mikasa Sports, The ONE Group, and Polaroid.
About The National Volleyball League
Established in 2010, the NVL is a professional beach volleyball league built by players for all players, united in one mission: to create a sustainable future for pro beach volleyball in the U.S. Home to eight professional events in 2015, a grassroots series, and the Club Med NVL Beach Volleyball Academies, the NVL is the only national platform for current professionals and players of all levels to showcase their talents and pursue their aspirations in the sport. With sand volleyball now a sanctioned high school sport, the NCAA's fastest-growing emerging sport in history with over 200 schools offering scholarships in 2016, the NVL is building the infrastructure for young players to achieve their dreams.
For more information about the NVL, please visit: www.thenvl.com, view the 2015 sizzle reel or follow on Facebook, Twitter and Instagram. NVL's VB Soul magazine may be viewed here.