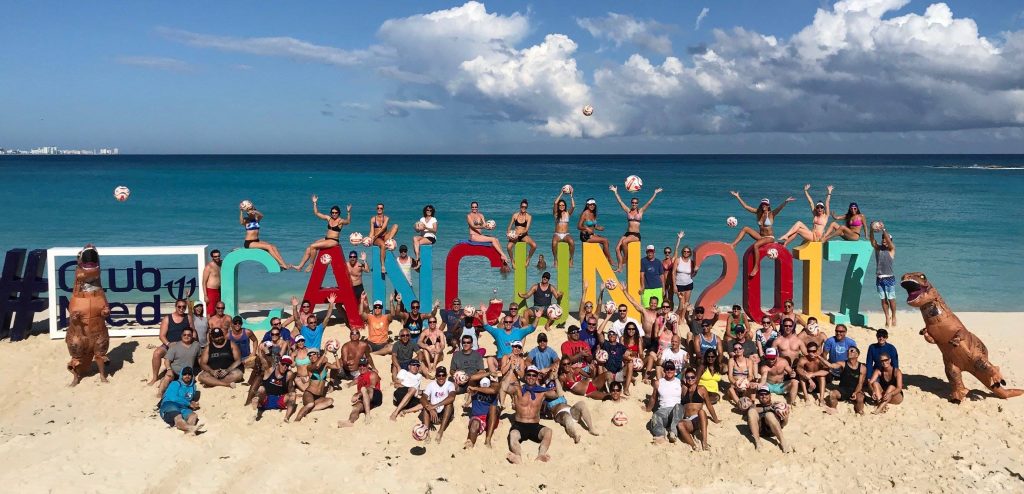 Volleyball Vacations and GObeachfest invite you to join us in Cancun! Share your common passion for life and volleyball on this dynamic family vacation. Participate in a variety of sports programs, socialize with like-minded families and develop talents through guidance from elite professionals. Create memories that will last a lifetime!
Play with the pros!
Daily clinics with the pros
Daily tournaments
Theme parties every night
All-Inclusive Resort

Includes all food, drinks (beer, wine & well liquor).
Activities include Snorkeling, Water Skiing, Wakeboarding, Windsurfing, Sailing, Trapeze, Tennis & Archery.
For an additional fee you can enjoy Scuba Diving, Golf, Flyboarding & Deep Sea Fishing.
When: June 3-9, 2018

Where: Cancun, Mexico – Club Med

Pricing: Starts at $1,340
Check out the schedule from 2017!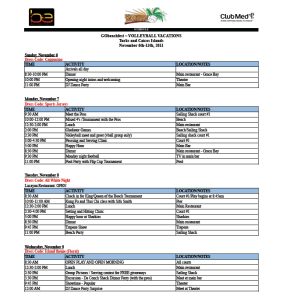 *You must book through Volleyball Vacations to ensure full participation in the Volleyball program.
Important Information for all Attendees
→ When you arrive at the airport, get your bags and go through customs. When you walk outside, look for someone holding a Club Med sign. They will take you to the bus and bring you to the resort.
→ Your rooms will be ready at 3pm. If you arrive earlier than that, they will hold your bag for you while you enjoy the resort. Pack a swimsuit and dry clothes in your backpack so you are prepared when you arrive.
→ Club Med Cancun is a family resort. Keep that in mind when planning your costumes.
Make sure you bring the following items:

Water Bottle
Sunscreen
Bug Spray
Hat
Sunglasses
Sand Socks
Clothes for theme nights (see schedule above)
Cancun, Mexico – Weather Forecast